Group Sailing in Taormina
Discover the Coast of Taormina Bay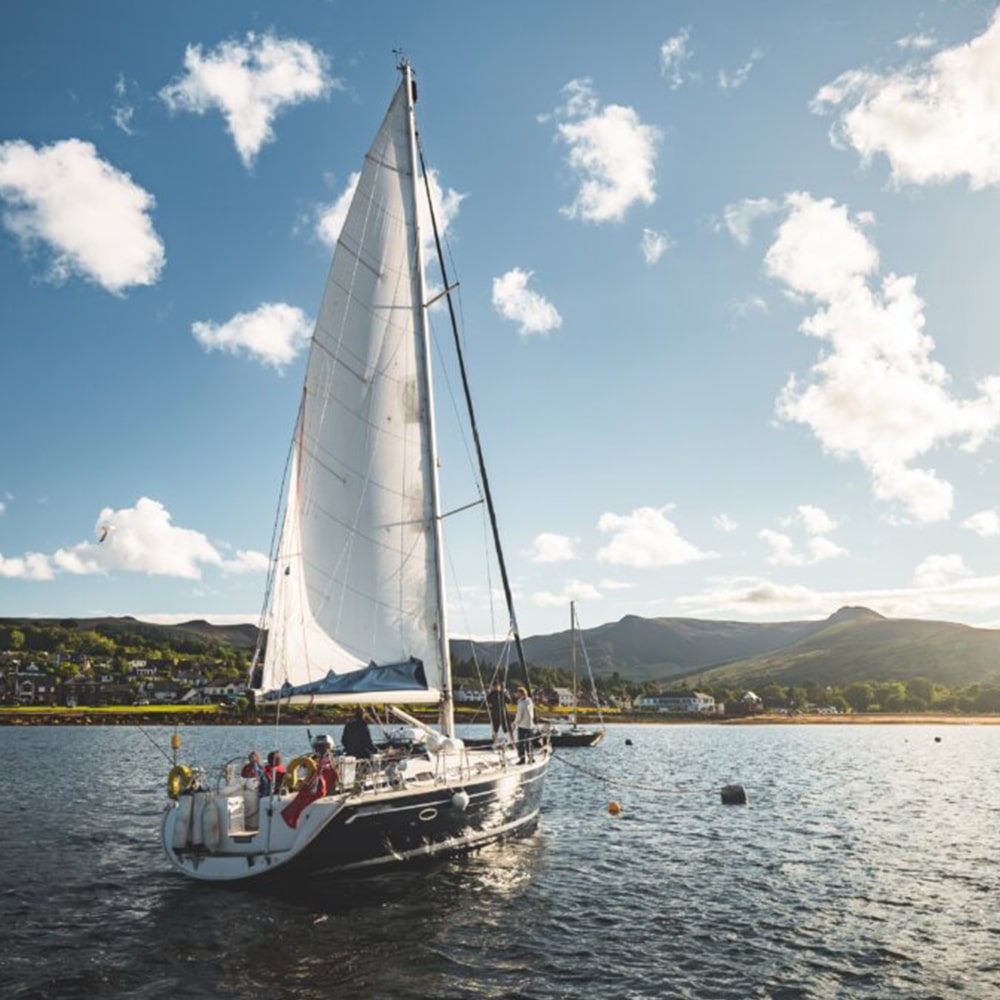 Full day tour sailing to discover the Bay of Spisone, the Bay of Mazzarò and the wonderful Blue Grotto. While sailing, you will learn the basics of sailing and some legends and stories about our beloved land. During the day you will also have the opportunity to snorkel on your own and enjoy a light lunch included in the price.
Giardini Naxos Port
Bay of Spisone
Bay of Mazzarò
Isola Bella / Grotta Azzurra
Return
A bottle of white wine or Prosecco for every four people
Water
Pasta made on board.
Typical Sicilian aperitives
English, Italiano French and Spanish upon request and availability
DEPARTURE / RETURN LOCATION
Welcome at board
Once you meet the skipper, you will board our sailboat with three cabins (one of these will be available during the excursion), a bathroom with shower, an outdoor shower, a kitchen and a fridge.
Swimming and Snorkeling in the Bay of Spisone
At the Baia di Spisone you can take your first swim of the day and snorkel independently (without a guide). We will provide you with masks and fins. You will admire the suggestive stone islets that emerge from the waters and the Atlantis Bay hotel which incorporates the architecture of Gaudì
Baia di Mazzarò
You will sail into Mazzarò Bay, famous for being considered one of the small jewels of the Sicilian coasts and of Taormina, which is set between two rock spurs covered with Mediterranean vegetation.
Light lunch in the harbor at the Bay of ``Isola Bella``
A light lunch will be served to you near Isola Bella, a suggestive islet covered by luxuriant vegetation and connected by a natural strip of sand to the mainland. After lunch you will have the opportunity to observe the Blue Grotto with its paradisiacal beauty, light reflections and variety of marine animals, and to practice snorkeling here as well.
Return
During the return you can take a last swim offshore (weather and sea conditions permitting). You will return to the Giardini Naxos Port around 7:00pm
Photographer on board with drone: €250
We recommend that you bring your swimsuit, beach towels and sunscreen with you. Windbreakers and hats could be useful as there may be wind during navigation.
If you think you can suffer from seasickness, we recommend taking pills or taking patches least 30min before the excursion starts. If you do not have the required equipment we will provide (where possible) with the necessary, but we kindly ask you to ask for it at  the time of booking.
If you or anyone in your group can't swim, please inform us while booking in the comments section.